Advanced materials for a healthy planet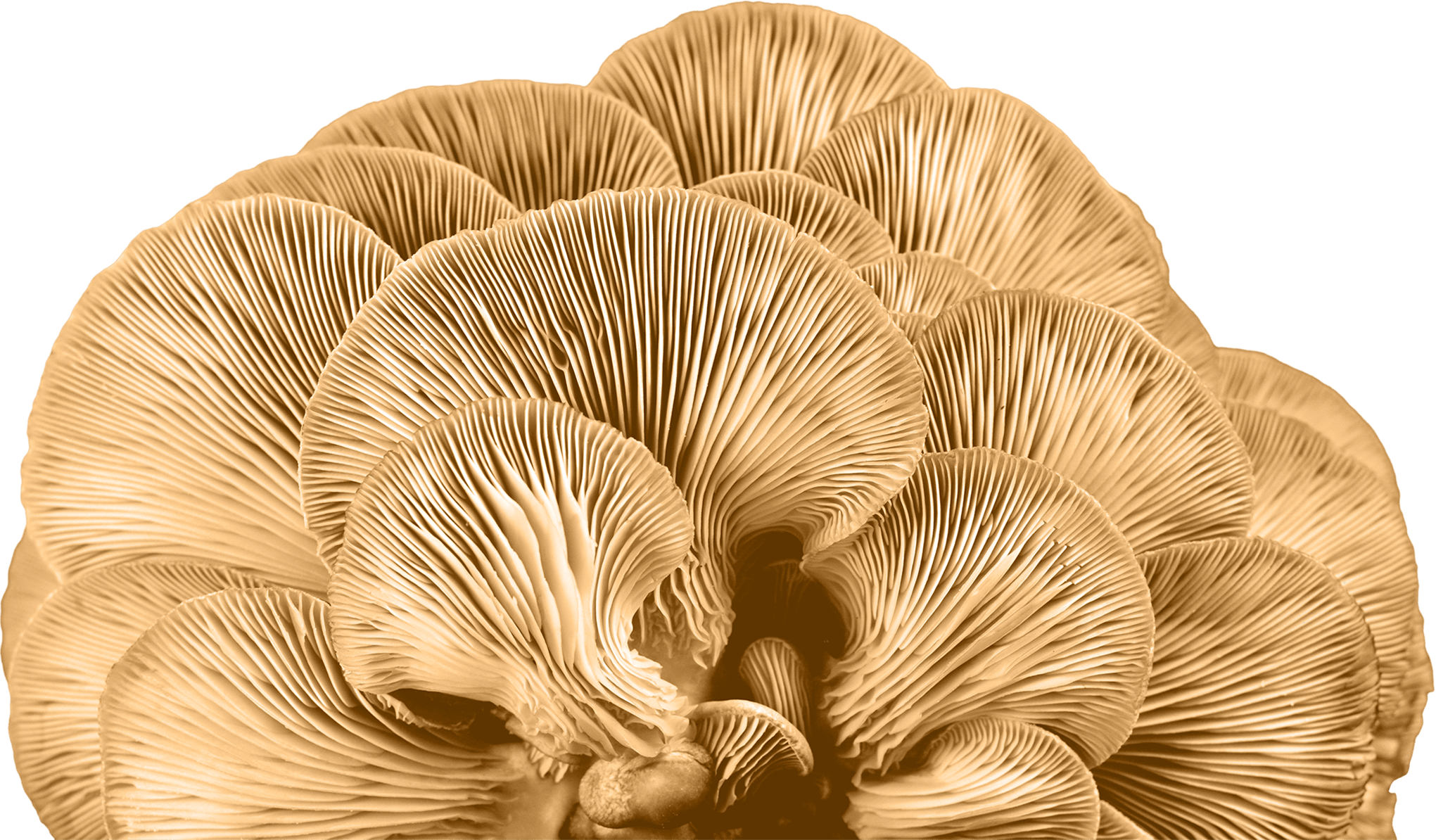 Premium materials made from mycelium.
Designed by humans, fashioned by Nature.
Mycelium stitches our ecosystems together, and provides humanity with amazing natural materials. Forager brings the wonders of the mycelial web to the fashion and apparel industries, with fully biological foams and leather-like hides that are 100% free of plastic and chemicals. The result is true circularity where it's needed most.
Why Mycelium?
Fashion has a sustainability problem, especially with plastics. Forager represents a solution, and exciting possibilities. From foams to insulation to leather-like hides and beyond, working with specially chosen strains of mushrooms, Forager grows premium materials that meet and exceed the high standards of fashion and apparel, while reducing unsustainable waste streams.
Materials Ecosystem
By partnering with world-leading brands and product designers, Forager is advancing industry-transforming biomaterials. Our growing ecosystem of innovators and designers include the Fashion for Good Cooperative, PVH Corp, and Bestseller, with more industry-leading partners to be announced soon. Together we are bringing next–generation materials to the fashion and apparel spaces.
Innovating with Biology,
Improving Naturally.
Animal-sourced materials require immense amounts of land and resources, numerous processing steps, and many miles of transportation before the final product reaches the consumer. By contrast, fungi can — and do — grow everywhere, including on agricultural byproducts in our vertical farms. By controlling that growth, pure mycelium hides, foams, and other materials can be produced in large-format sheets, nearly 6 feet wide and dozens of feet long. Compost, water, and a small amount of CO2 are the only byproducts. Even better, commercial mushroom farms can easily add AirMycelium to their existing operations, meaning vast production capacity already exists.
Mycelium shows us a way to meet our material needs with true circularity.
Forget plastics. Forget waste.
Forager is working with Nature
to bring you something better.
Tunable
Customizable tensile strength,
density, and fiber orientation.
Supply Chain
Forager™ Hides grow in days,
final textile ready in weeks.
Scalable
Works with existing infrastructure
and mushroom farms.
Tan Ready
Our Forager™ Hides are a step
ahead in the tanning process.
Scrap-less
No size constraints or
irregular animal geometry.
Natural
100% mushroom mycelium,
no plastics, blends or fillers.
100% Pure Mycelium
Forager™ Foams and Hides provide an infinite variety of denisites, textures, and finishes. Meeting the highest standards of the fashion and apparel industries, each piece is tuned for its final application, produced at scale, and completely biodegradable after its use is through. The in-hand feel offers a luxurious alternative to animal or plastic-based materials, without the negative environmental impact.
High Density
Foam
Low Density
Foam
Embossed
Hide
Embossed
Hide
Finished
Mycelium Leather
Join the Future
Media & Press Inquiries