Sustainability
Fungi are everywhere, playing countless crucial roles in Earth's ecosystems. Mushrooms are just one part, emerging from endless networks of mycelium that bind soils together, connect trees, and sustain life in the forest. And yet fungi are largely overlooked — estimates are that less than 10% of mushroom species have been identified. But the foundation of all mushrooms is mycelium, and it is there that a biomaterials revolution begins. The more we learn about mycelium, the more impressive applications and qualities reveal themselves. Maybe the most important is its circularity.
From high performance foams to leather-like hides, Forager represents a solution to the environmental costs of plastics, animal agriculture, and other unsustainable aspects of materials manufacturing for the fashion, apparel, and automotive industries. Fungi grow on agricultural byproducts, and after their use is through, convert back to nutrients that power the soil. That makes mycelium a genuinely circular, sustainable material, bringing any products made with Forager hides and foams into closer alignment with the cycles of Nature.
To make that happen, Forager is building production capacity for industry-changing scale. This includes building new vertical farming infrastructure, while also adapting AirMycelium into existing mushroom farms, representing millions of pounds of production infrastructure already in place. Instead of building whole new facilities, existing supply chains can be easily modified to produce Forager hides and foams with every step — from substrate to farm to product — contained within an integrated, shortened, localized supply chain. Mycelium revolutionizes not just materials, but the way we make the things we need and love.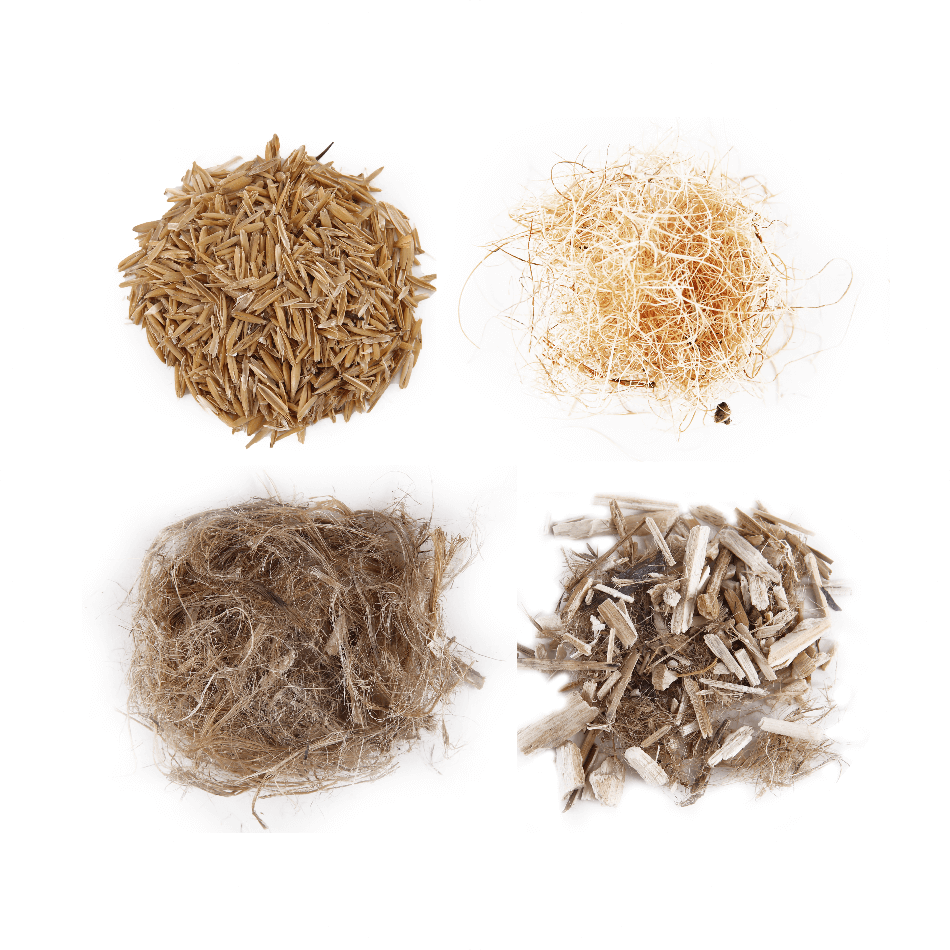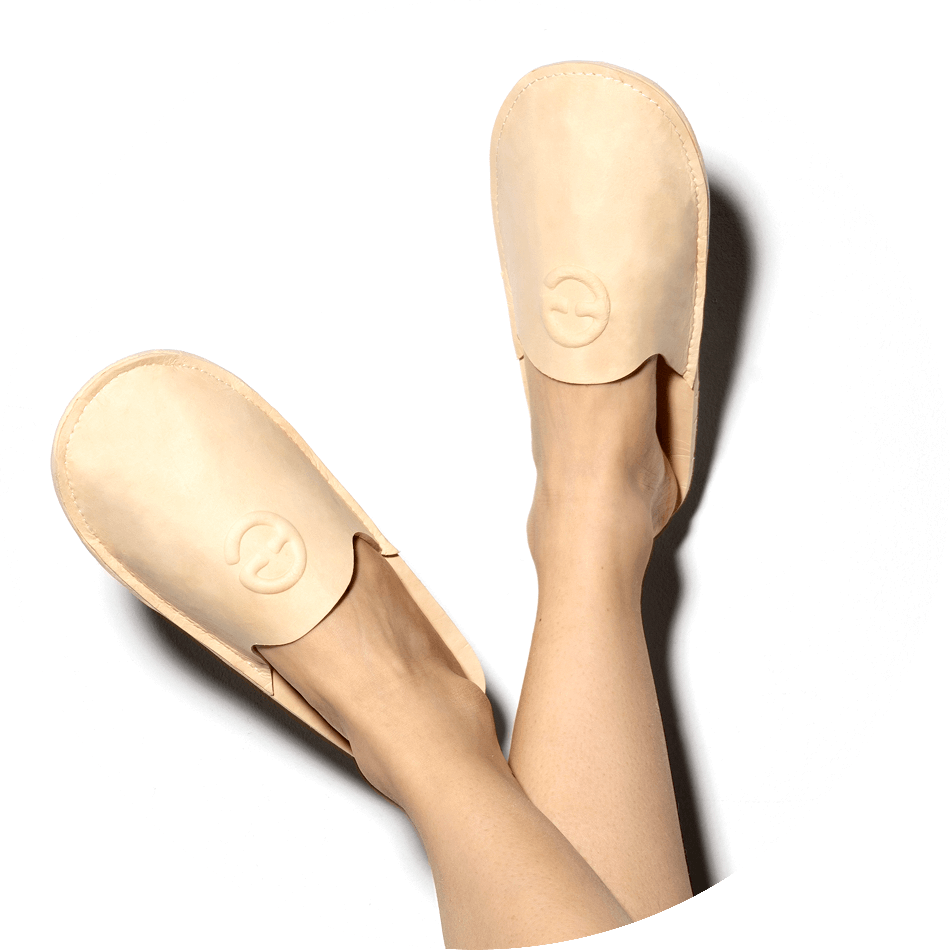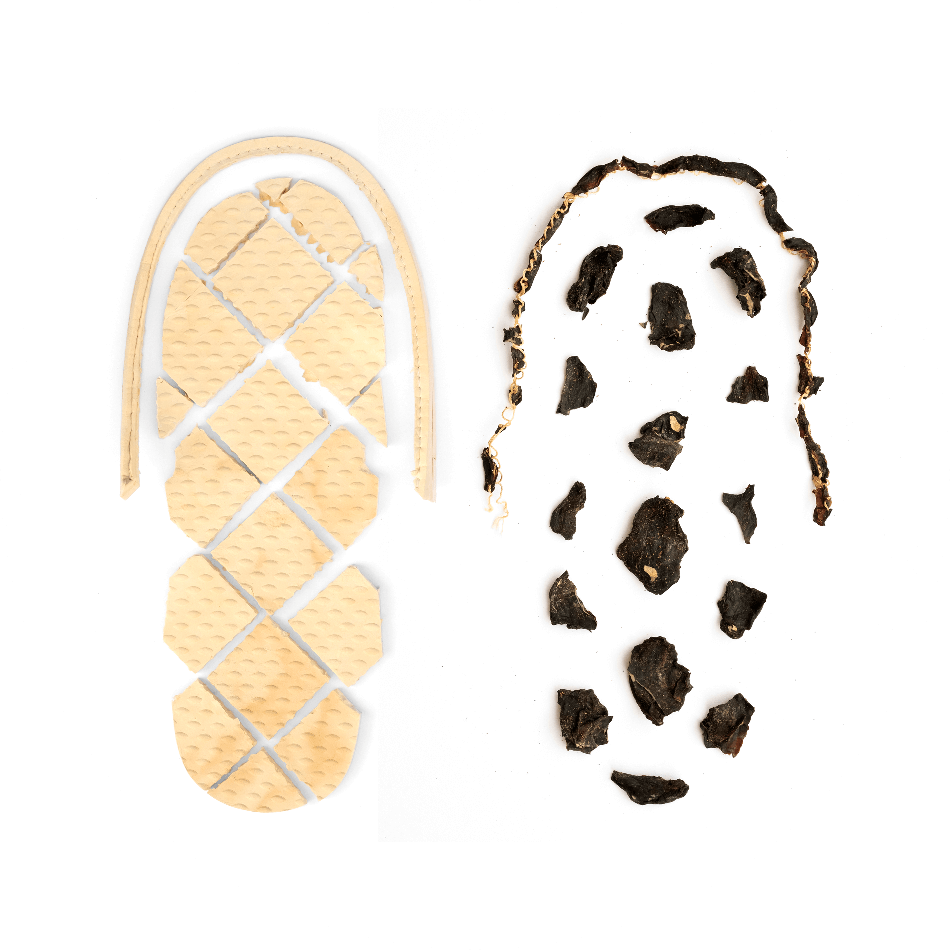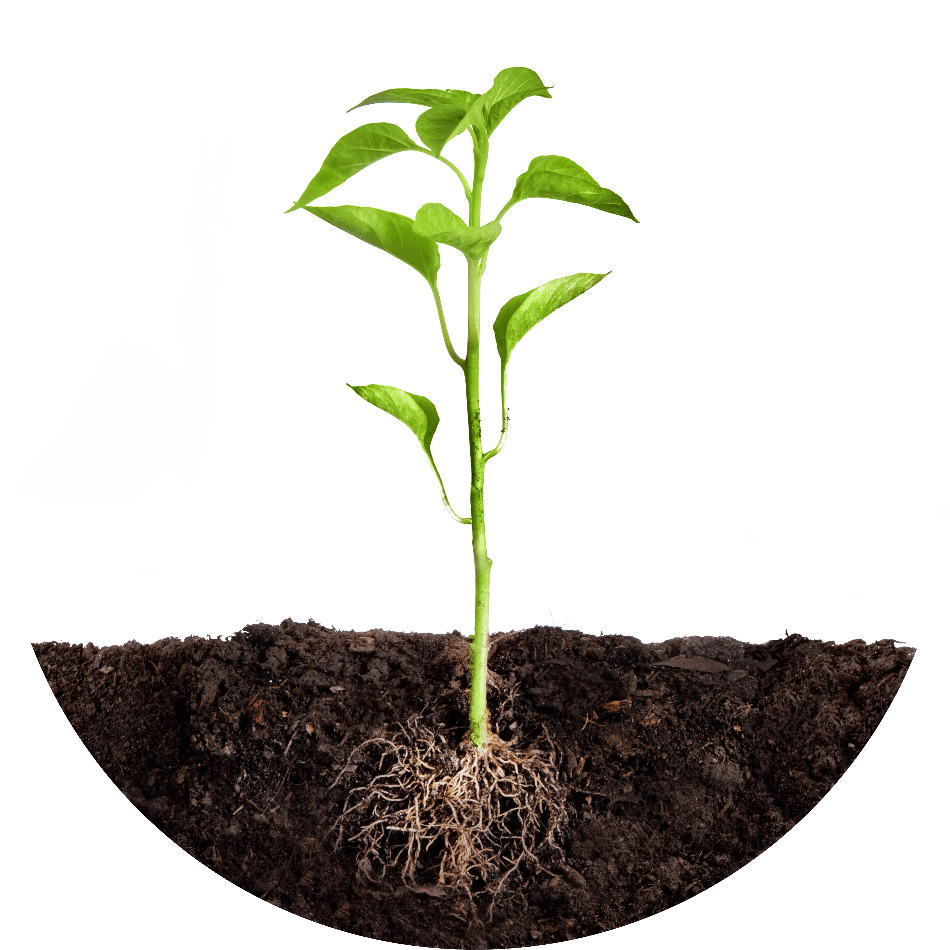 grown
from waste
convert to
products
compostable
products
compost for
new plants
Innovating with Biology,
Improving Naturally.
Mycelium grows like a network, each strand finding its place in a woven tapestry of living cells. In nature, fungi convert the organic matter left behind by plants into nutrients that power the forest, eventually returning to the soil themselves. As a basis for materials, this makes them truly sustainable and Earth-friendly. As a material, this makes them truly sustainable and Earth-friendly.
Over millions of years, fungi have evolved many useful properties: water resistance, antimicrobial enzymes, high tensile strength, and other qualities that are highly useful for a variety of applications. Working with Ecovative's Mycelium Foundry, Forager is identifying and refining the best mycelial strains for use in fashion and apparel.
Supply Chain
We are growing the capacity to manufacture premium mycelium materials at commercial scales. Our materials can be produced almost anywhere, including in thousands of existing mushroom farms around the world, powered by local agricultural byproducts. Whether it's foam for shoes and clothing, or leather for apparel and automotive applications, our materials fit right into existing supply chains, including for tanning and other specialized processes. All of Forager's hides and foams are completely natural and fully compostable after their use is through.
Mycelium shows us a way to meet our material needs with true circularity.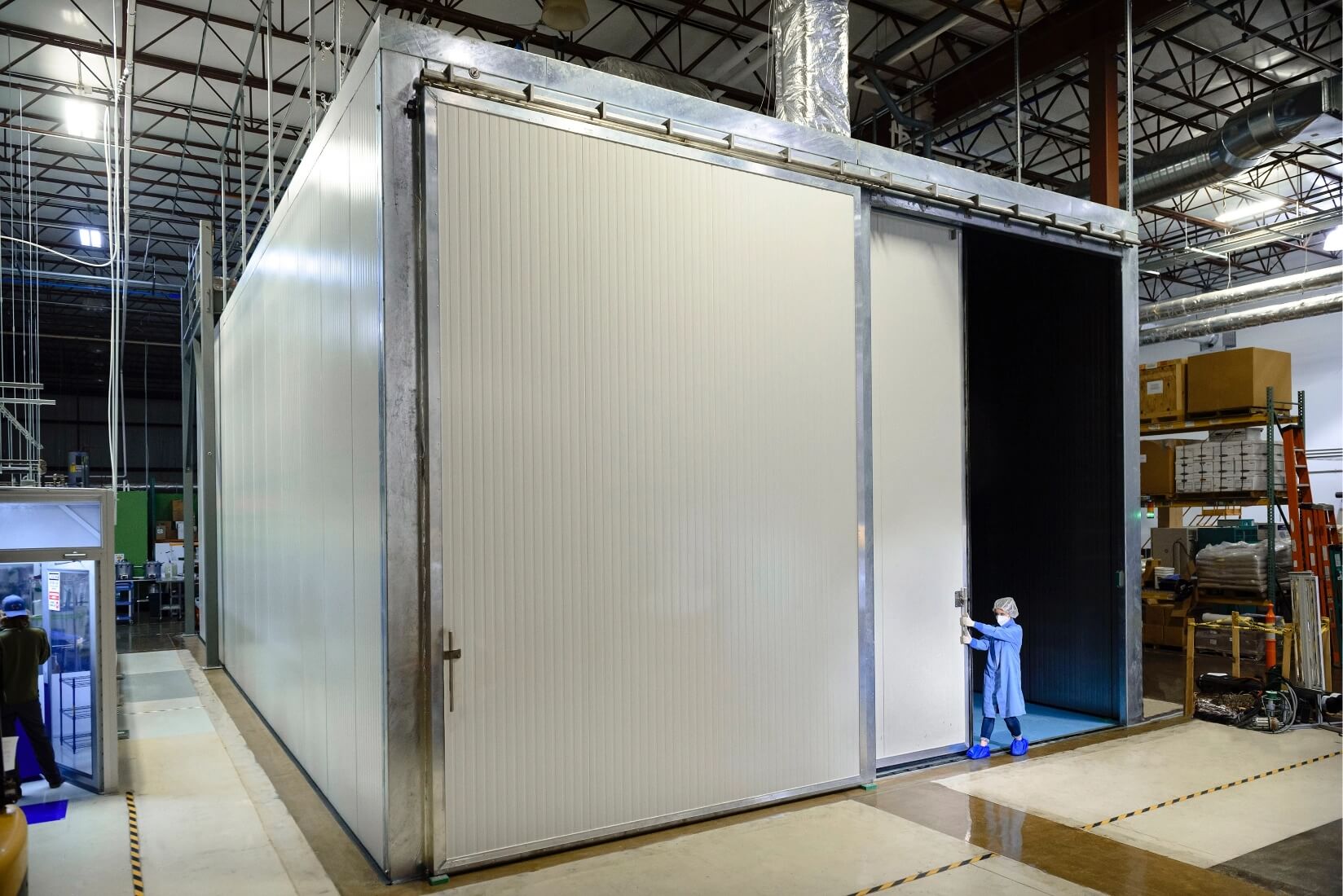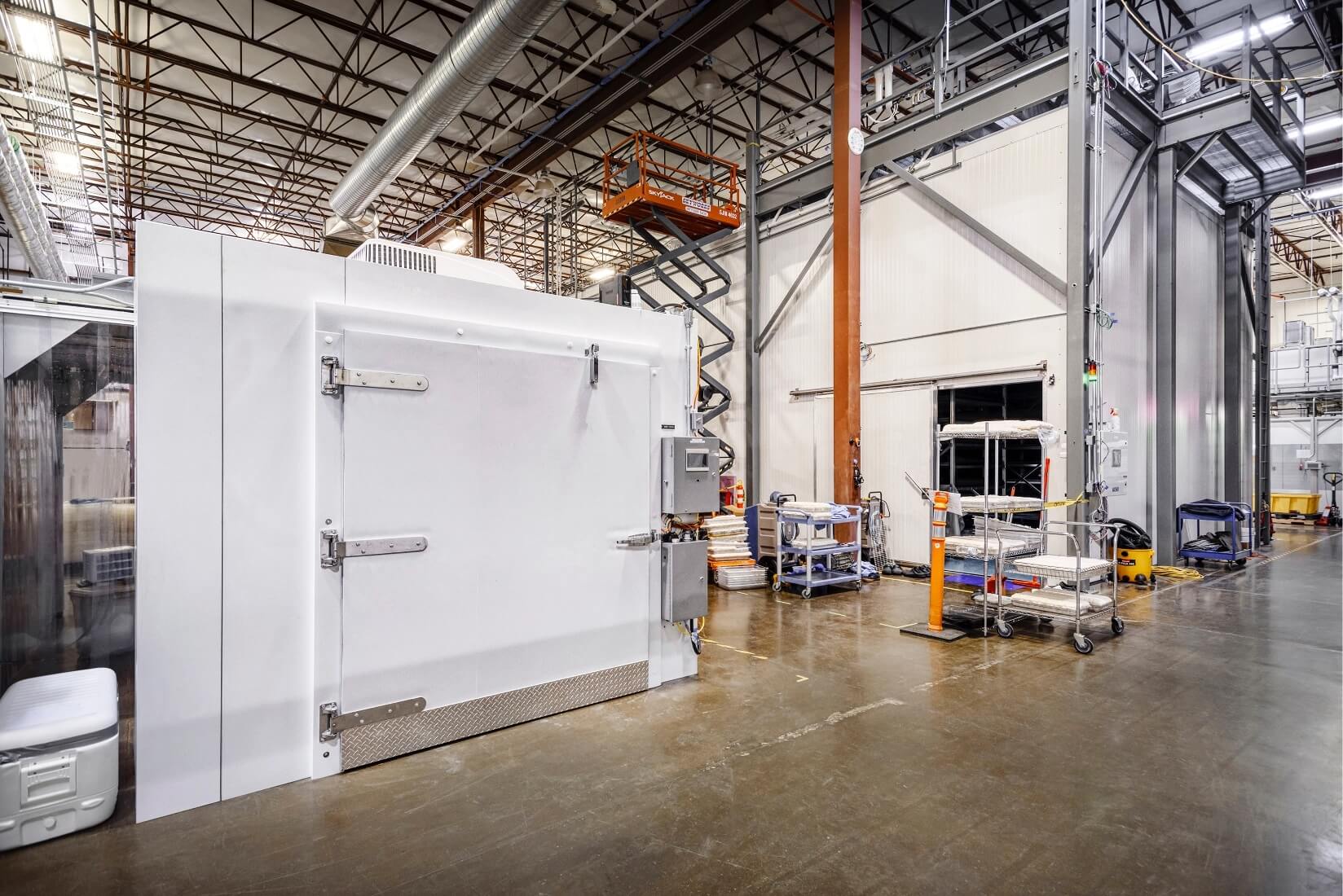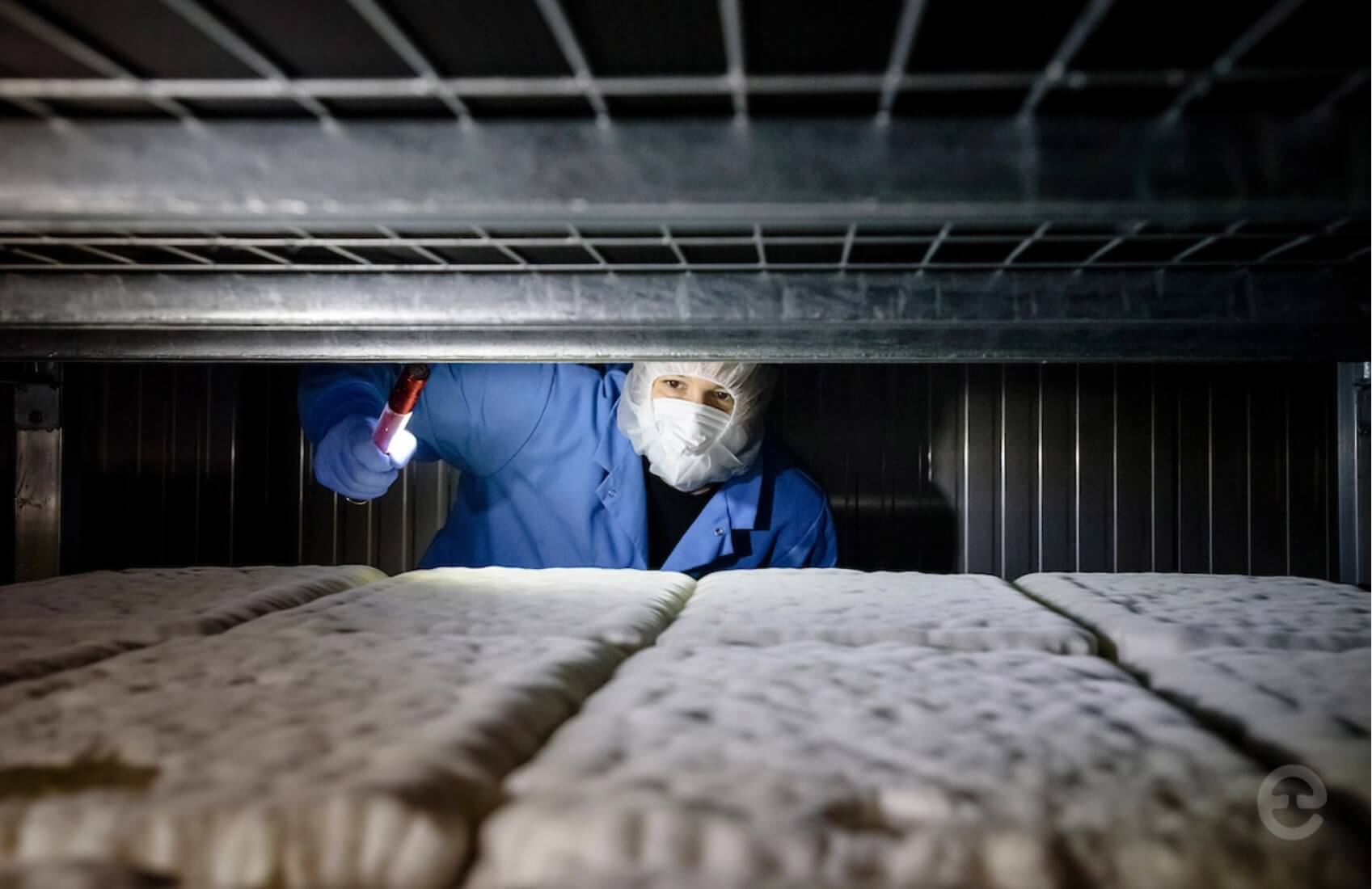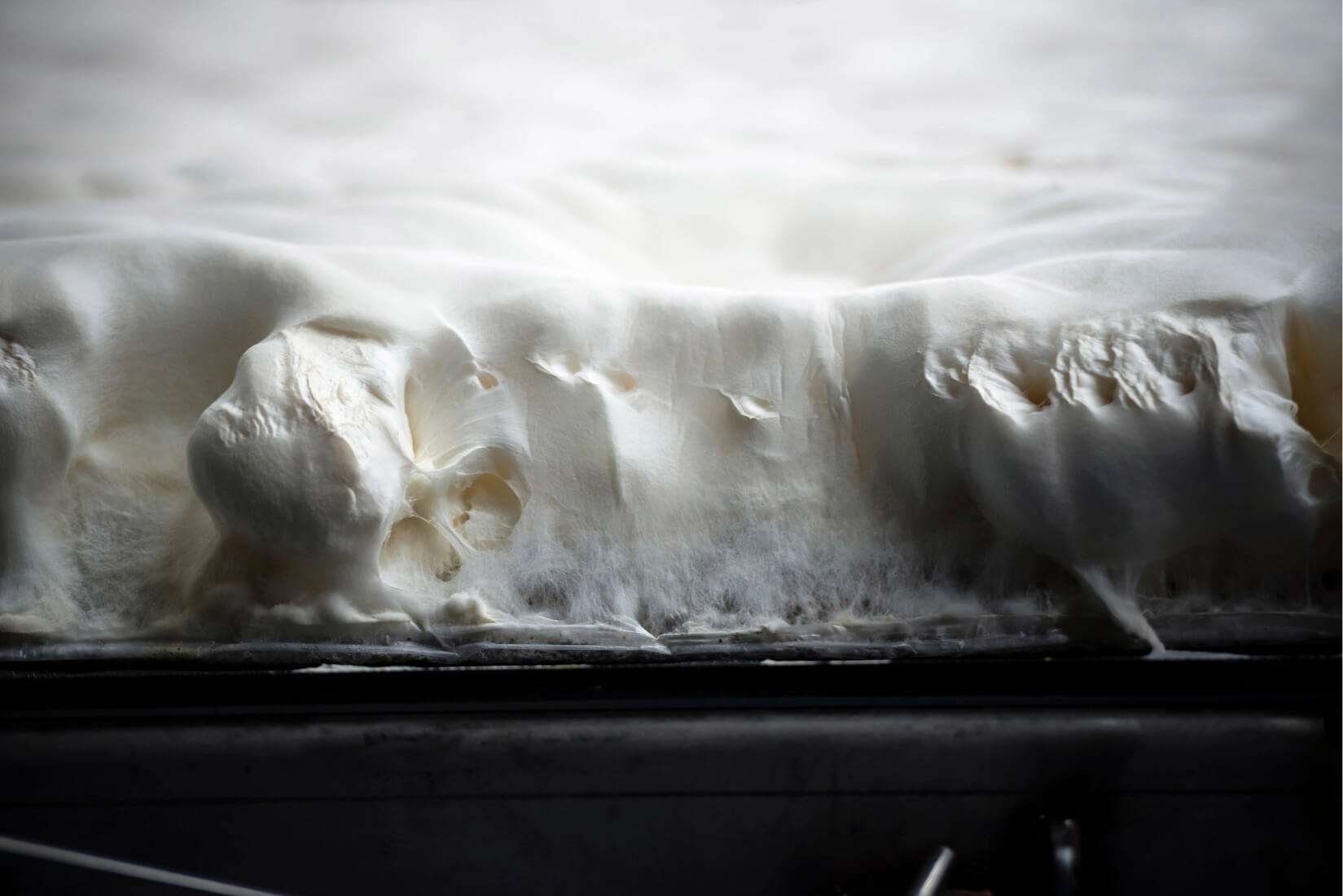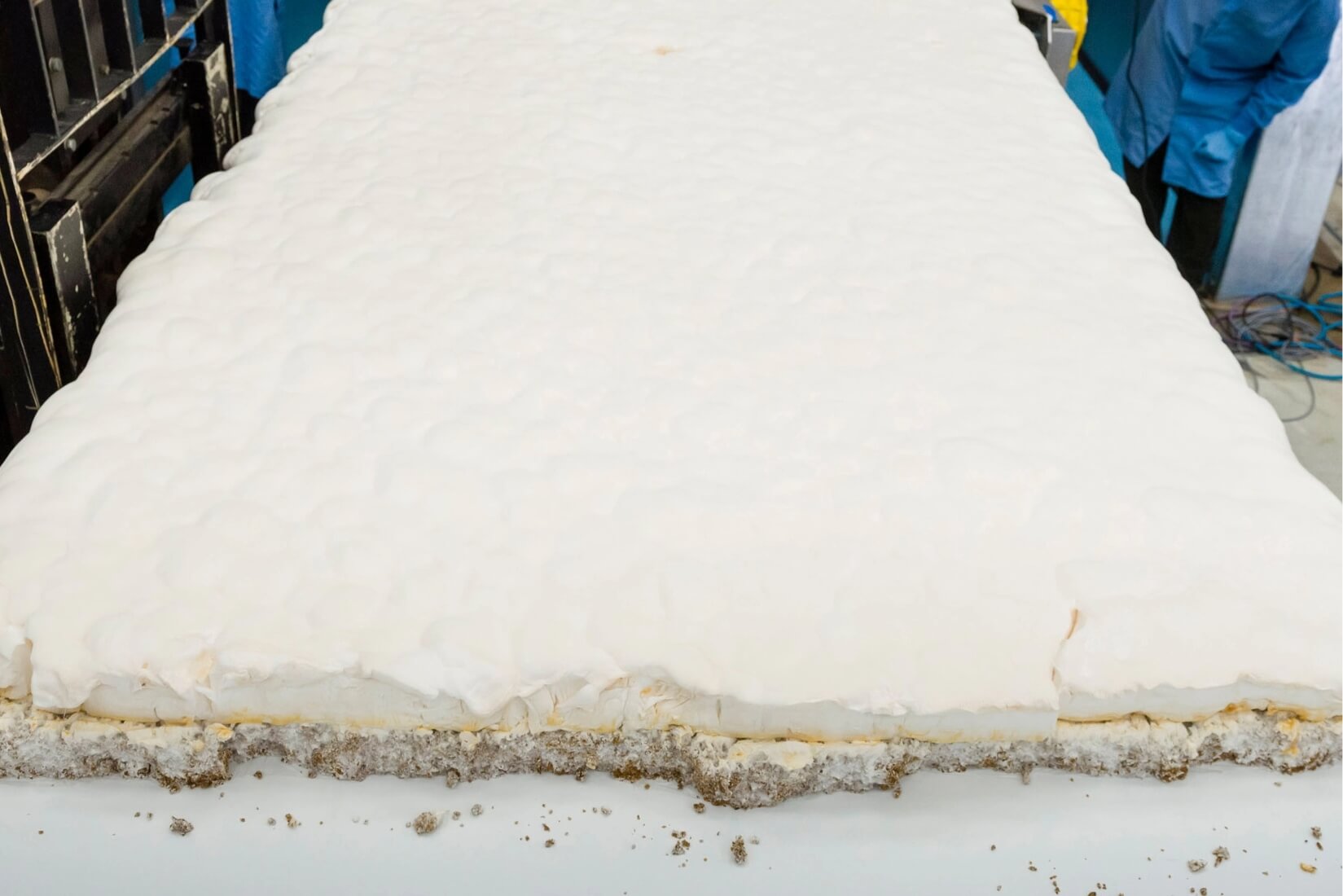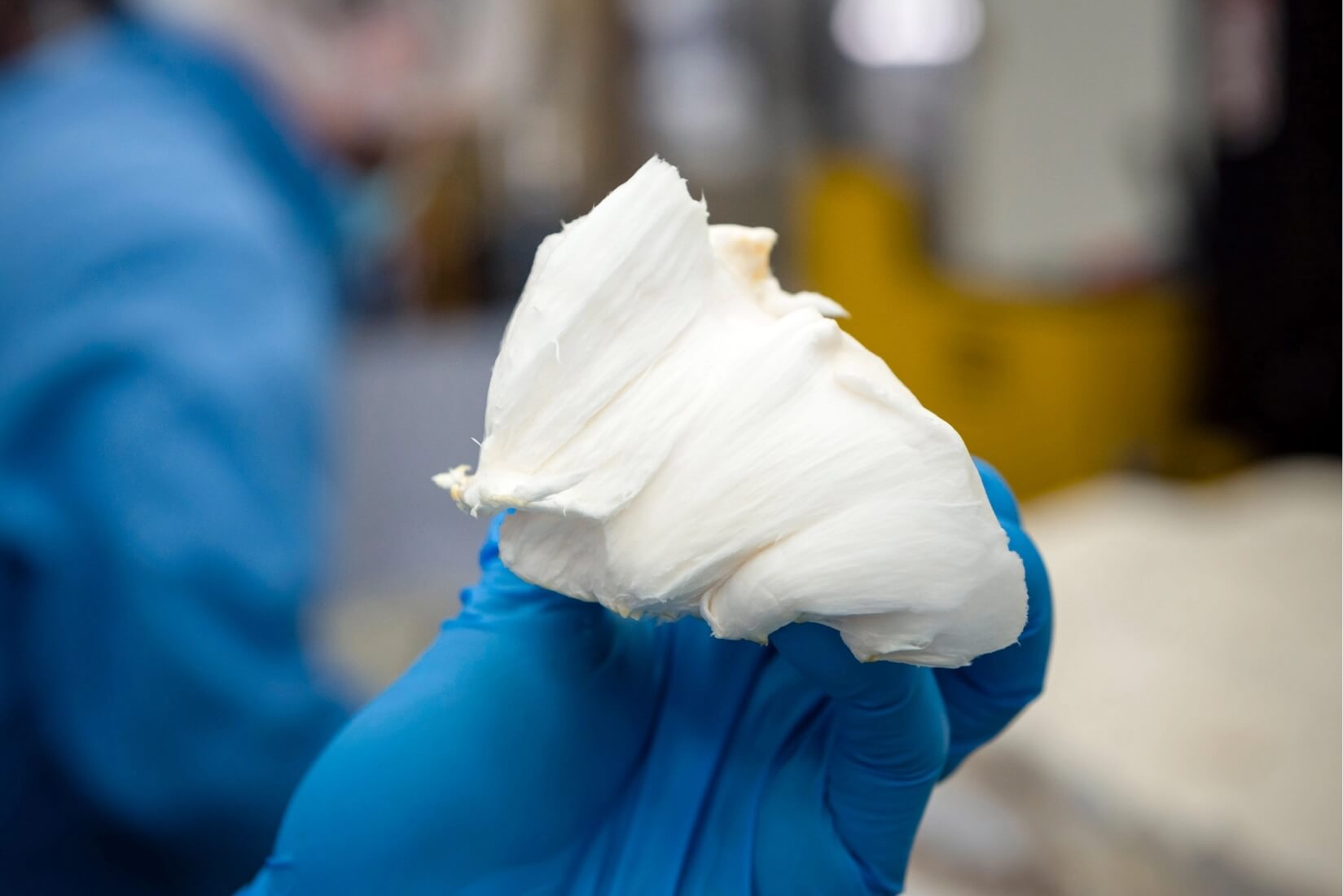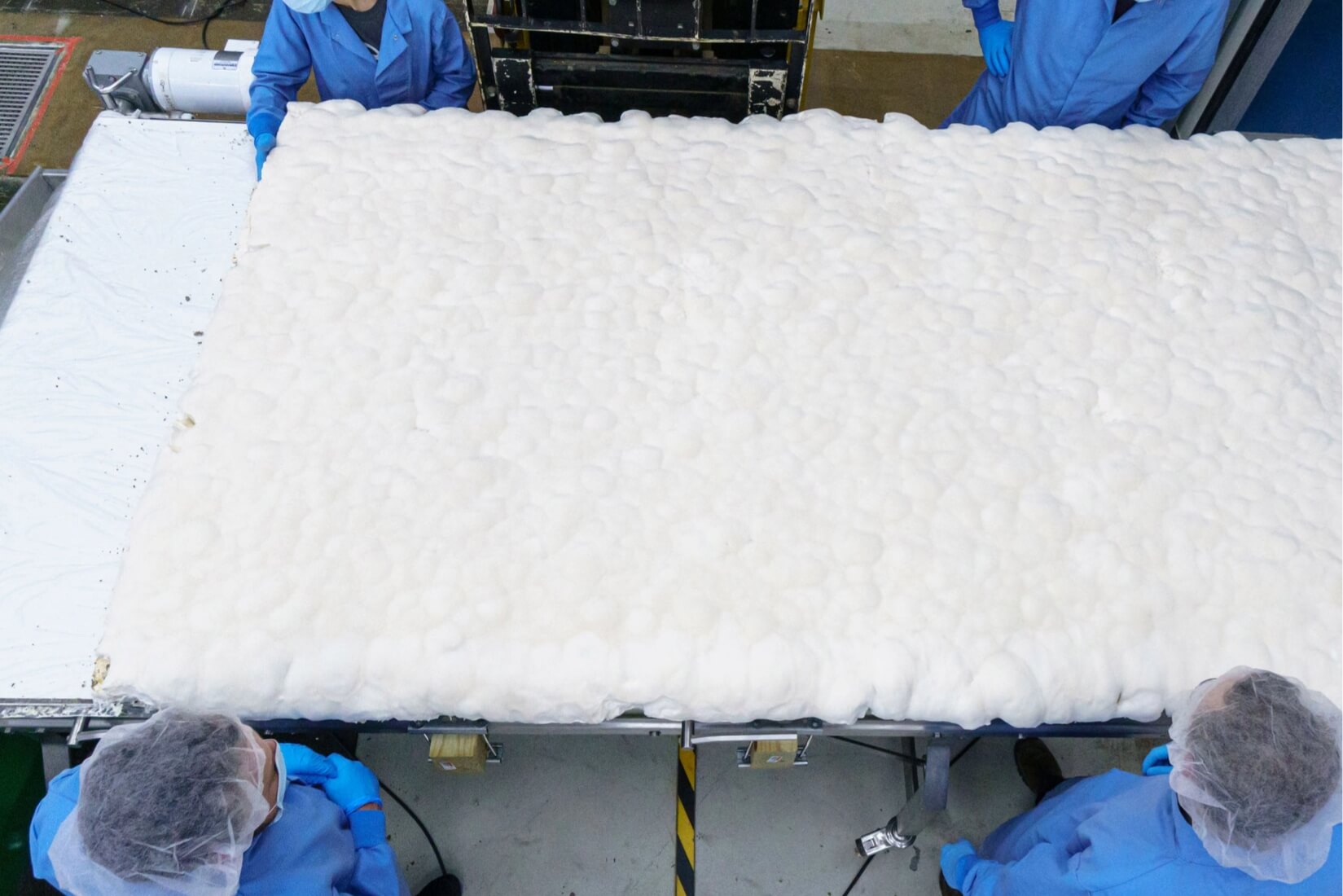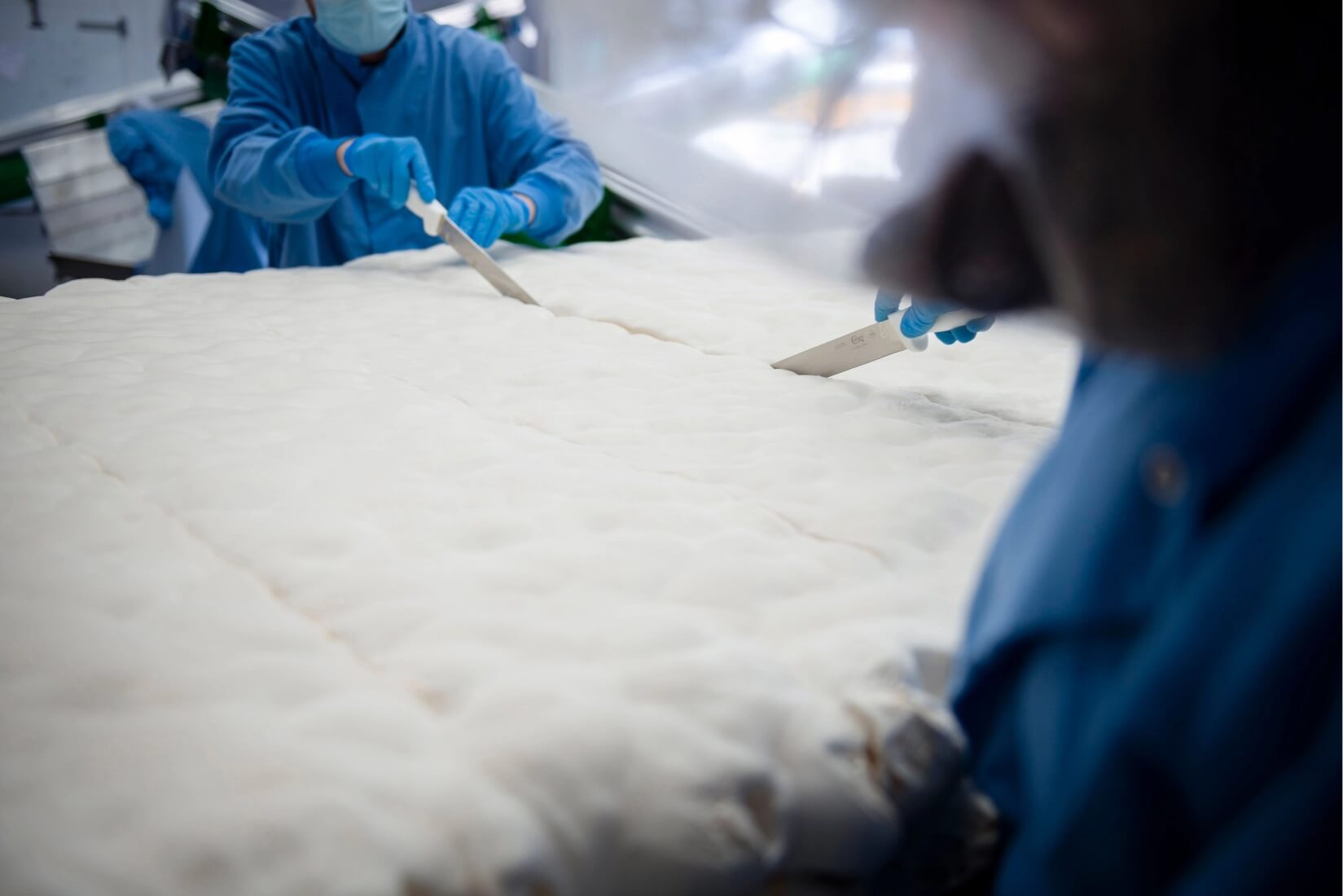 Forget plastics. Forget waste.
Forager is working with Nature
to bring you something better.
Let Your Style Grow
Tunable
Customizable tensile strength,
density, and fiber orientation.
Supply Chain
Forager™ Hides grow in days,
final textile ready in weeks.
Scalable
Works with existing infrastructure
and mushroom farms.
Tan Ready
Our Forager™ Hides are a step
ahead in the tanning process.
Scrap-less
No size constraints or
irregular animal geometry.
Natural
100% mushroom mycelium,
no plastics, blends or fillers.
Strong
Compared to
urethane foams.
Breathable
Insulating
Better than foams
and non-wovens.
Resilient
Rebounds
following impact.
Flame Resistant
Higher melt temperature
than plastic.
Biological
Join the Future
Media & Press Inquiries